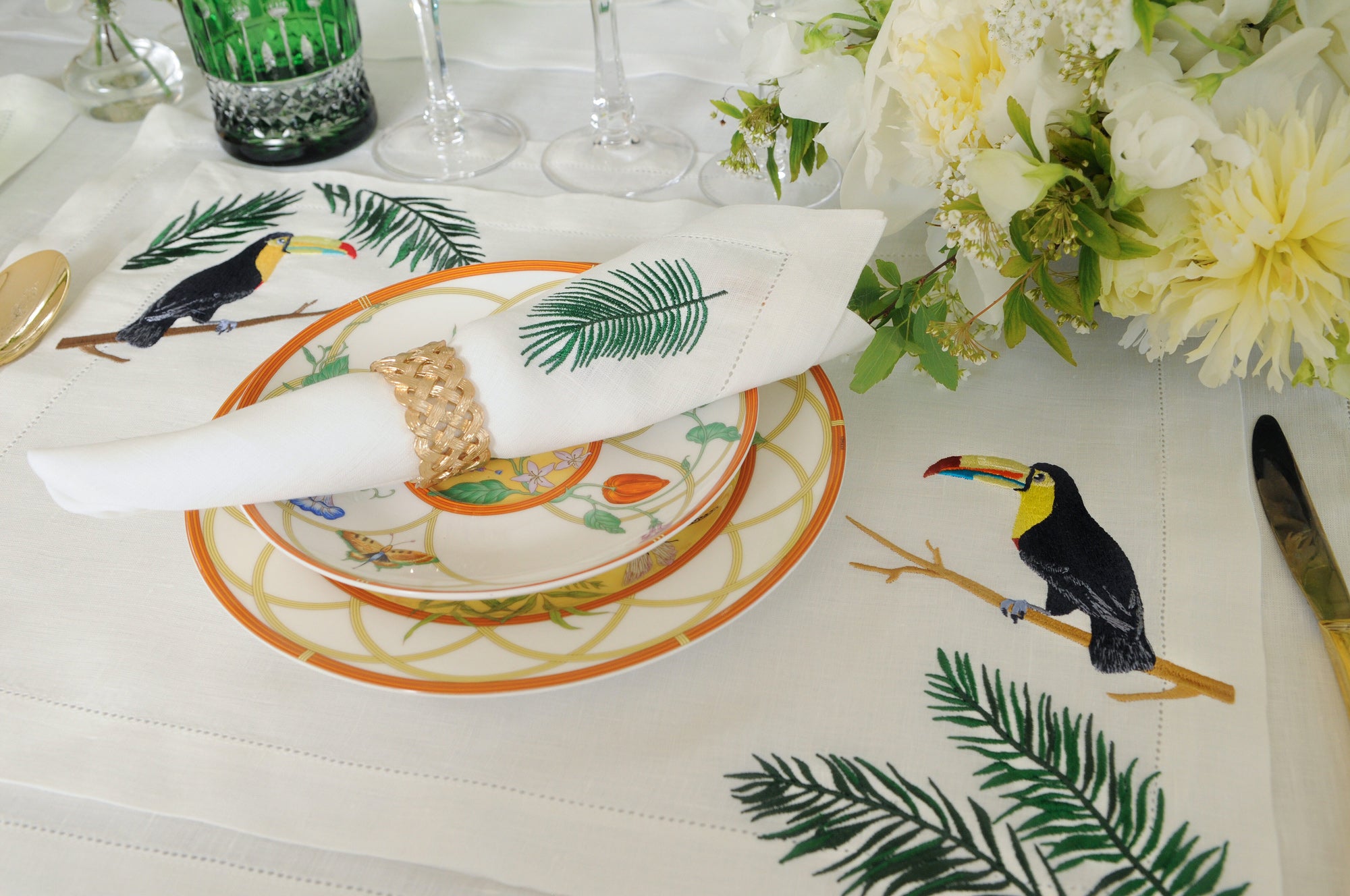 What is unique about Giardino Bed Linen?
The driving force behind Giardino is a commitment to creating luxurious and high-quality bedding. We exclusively use the highest quality organic materials, such as Supima and Sea Island cotton from the United States, as well as cotton from Italy, Egypt, and Turkey. We take great pride in the beauty and coziness of all of our collections, whether it be a duvet cover, an embroidered sheet, or a fitted sheet.
Located in the heart of Monte-Carlo on the world-famous Cote d'Azur, our designers travel the globe in search of the most stunning settings from which to create one-of-a-kind limited edition collections. The mood of our place mats, napkins, and even the luxurious feel of our towels is captured by the gorgeous needlework and lace that adorns our collections.
Step into a world where gentleness and strength coexist; where your bed's essentials, from the flat sheet to the pillowcases to the bedspread, are crafted from a fabric that is at once luxuriously smooth and remarkably long-lasting. Relax in the calmness that can only be provided by Giardino's sumptuous cotton.
Enter the world of regal luxury with their intricate designs
Giardino is an invitation to a realm of royal luxury, not merely a set of sheets. We only make embroidered sheets, duvet covers, and pillowcases for those with a refined taste for the extraordinary.
But ease isn't the only thing we care about. We want to provide a delightful experience. Our range of bed linens, towels, and other items demonstrates our commitment to excellence and reflects our appreciation of aesthetics. Our dedication is reflected in the time and care we put into making each and every one of our flat sheets and bedspreads.
By evoking the spirit of the French Riviera, Giardino brings a little of Monte Carlo's lavishness into your home. When you drape yourself in our creations, you enter a realm of unrivaled beauty and elegance.